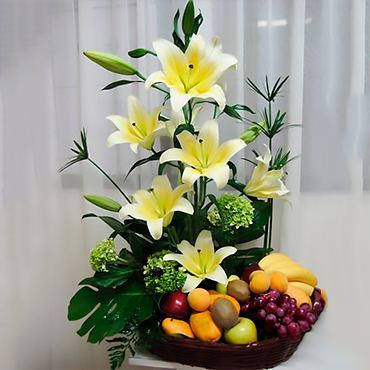 Description
Every occasion deserves a good gift, whether it is a welcome, a birthday, a holiday or any other. And what a better present than this elegant wicker basket full with the best selection of tropical fruits in a perfect combination with beautiful Lillies. Sweetness and beauty, all in one special gift!
This basket includes tropical fruits such as: Apples, Bananas, Kiwis, Peachs, Pears and Grapes.
Decorated with white Lillies.
Approximately 50 x 40 cm.