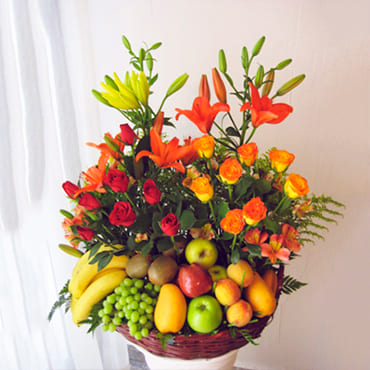 Description
Exclusive basket composed of tropical fruits and fresh Roses and Lilies! The perfect combination to surprise and sweeten their day with the best mexican style.
This basket includes tropical fruits such as: Apples, Bananas, Pears, Grapes, Pineapples and Kiwis.
Elegant decoration of red and orange Roses and Lillies.
Approximately 50 x 40 cm.